Rev. David K. Wood, Ph.D.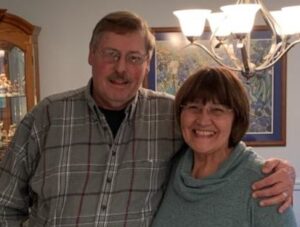 I have been a Presbyterian minister for over thirty-five years but began preparing for ministry ten years before that. Originally a product of central New Jersey, I'm a graduate of San Francisco Theological Seminary and the Caspersen School of Graduate Studies at Drew University in Madison, N.J. from which I was awarded a "Ph.D. with Distinction" in the field of Social Ethics. For much of my ministry, I have pastored inner-city congregations from Newark, NJ to Syracuse, NY, and then as the minister of Old First in downtown Waterloo, Iowa. More recently, I was the pastor of the First Presbyterian Church in Crown Point, Indiana, just outside of Chicago.
Four years ago, my wife and I left Indiana for the purpose of eventually retiring here in the Pittsburgh area and where I could pursue some writing projects which have been in the works for some time now. I fell in love with Western PA when back in the 1980s, I pastored just outside Titusville, PA for six years. After arriving here from the mid-West, I immediately took up interim work in order to help congregations prepare for the arrival of their next pastor. More recently, I have been the Interim Minister at the Mt. Pleasant Presbyterian Church in Wexford, Pa. and for two years before that I was the Interim Pastor at the Glenshaw Valley Presbyterian Church where I also assisted the PNC in their work.
During my years of ministry, I have served on numerous community boards and committees including the board of the Inter-Religious Council of Central New York- the largest interfaith group north of N.Y.C.; the Community-Wide Dialogue to End Racism; the board of the Parker Hotel in downtown Waterloo, a large facility which served low-income residents; and even taught social ethics at Hawkeye Community College in Waterloo, Iowa. I have an abiding interest in Presbyterian missions and hosted many missionaries in my home, initiated a number of "Missions Emphasis Weekends" with my churches, and also served as head of the Jamaican Mission Partnership of Newark Presbytery where we established a formal relationship with the United Church of Jamaica and Grand Cayman and subsequently developed a number of mutual ministries together. For the past fifteen years, I have been an active member of the Commission on Ministry (including the COM here in Pittsburgh Presbytery).
I am the happy husband of Rose Wood (the retired administrator of the Presbytery office of Cayuga-Syracuse in Upstate New York) who especially enjoys making crafts, gardening, and attending to her birds, and together we share a son—Michael–who is a lifer in the U.S. Navy. I myself enjoy reading and writing, following the Boston Red Sox, playing golf, and fly fishing when time allows. We purchased a lovely retirement home not far from here, in Oakmont, PA, and I always seem to be finding or creating some new work project to do around it.
Finally, I am thrilled to serve as the minister (I am not the interim here) to both the Deer Creek United Presbyterian Church (worship on Sundays at 9:30 a.m.) and the Pleasant Unity United Presbyterian Church (worship on Sundays at
11:00 a.m.). You can usually find me in the church office at the former on Mondays from 9-12 a.m. and at the latter on Mondays from 12-3 p.m. I'd recommend that you call ahead of time to make sure I'm there. I sincerely look forward to our growing relationship in the years ahead!
Carla Eilenfeld, Church Organist
Bethany Mazon, Administrator